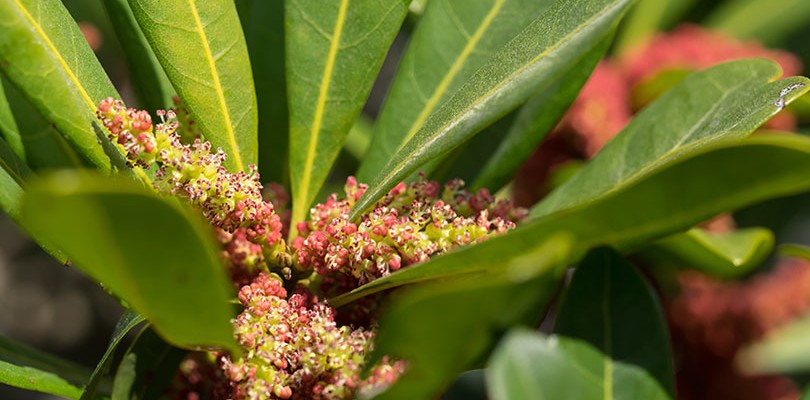 2. Bayberry (Myrica Cerifera)
Bayberry is an astringent that helps to eliminate excess mucus formation and soothe the intestinal tract. It is useful if diarrhea is present. Bayberry is safe and does not interact with medications. The bark of the plant is used for medicinal purposes.
Make an herbal decoction by placing one teaspoon of dried bark in a pot. Cover the herb with one cup of water. Place a lid on the pot and bring the mixture to a simmer. Simmer for 20 minutes, strain out the herb, and compost or discard it. Drink the remaining tea. The recommended dose is one cup of tea three times daily.
You may prefer to use a tincture. If using a tincture take 1-2mls of a 1:5 concentration three times daily.
How to eat safe foods for IBS that will likely improve symptoms as well as understanding FODMAPs and what not to eat.